| SERVICE | BASE (starting) PRICE |
| --- | --- |
| ONE PET, 15 min | $24.00 |
| Additional 15 min | $15.00 (each addition 15 min) |
| ADDITIONAL PET (each) | $12.00 (per visit) |
| WALK WITH DROP IN VISIT | ADD $16.00 |
| REGULAR WEEKLY VISITS | 25% DISCOUNT |
Drop-in Visit
This is our popular option for cats or smaller pets when you have to be away from home. Drop in visits include refilling food and water, cleaning/changing litter boxes, administering oral medications, or just a little love and attention.

Dog Walk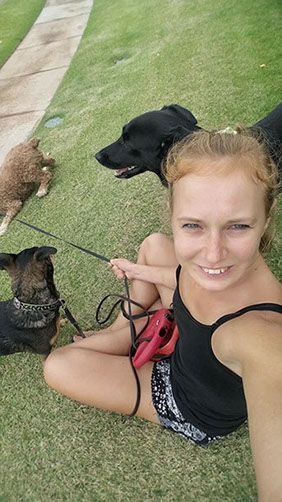 Have a high-energy pup who needs a little exercise, or a new puppy who can't wait until you get home from work? We can help! Sitters are available to walk out that excess energy.

Drop-in Plus Dog Walk Promo
Need both a walk and a drop in visit? Total visit base time is 30 min, with all services provided.
Regular Visits
A monthly commitment is preferred if you need regular services to guarantee your spot on the schedule. Regular visit discount is available for both drop in visits and walks.

1. Pricing is the same for both drop in visits and walks
2. Additional services added to base service will incur additional charges. Please contact our office for a custom quote (quotes do not include tax)
3 .Pricing is free visit. Multiple visits per day are charged full base rate per visit, not per day.
4 .Regular visits" are defined as 3 or more visits per week. Discounted pricing does not begin until after the first two weeks of services